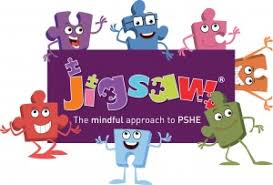 Welcome to our new Personal, Social, Health and Emotional (PSHE) education page.
Here you will find information on the aspects of PSHE education we are learning about in school.
We use the 'Jigsaw' approach to PHSE education at Victoria Road, and each half term the children complete a topic called a 'Puzzle.'
The 6 puzzle pieces covered in a year are:
Being me in my world
Celebrating difference
Dreams and Goals
Healthy Me
Relationships
Changing Me
During these topics, the children will be learning about aspects of relationships and sex education, body image and relationships with food, influences - including technology and social networking, bullying - including cyber bullying and homophobic bullying, personal safety and safeguarding, diversity, global citizenship and financial awareness and enterprise.
We hope that by being open and honest with the children, they will feel able to talk about anything that is worrying them or upsetting them, with a trusted adult, thus receiving the help and support they need.
Please find additional information specific to each puzzle piece in the links below.
Changing Me Puzzle - Sex and Relationships Education - During the puzzle 'Changing Me', part of the learning will include an age appropriate approach to sex and relationships education. We have produced a parental leaflet, which details the learning objectives covered by each year group. The leaflet can be accessed by clicking this link